About Us!
What we do!
We sell and service just about every major brand of vacuum cleaner, sewing machine, and built-in central vacuum system brand on the market today.
We also do electrical repairs on most lamps Our qualified staff can handle any vacuum or sewing machine repair or we can help you pick out a new machine!
We are family owned and operated and have been in the same location here in Torrance since 1966.
Connie B.
Torrance
I will never go anywhere else. Carl is the most honest and has never gives any pressure. He fixed my old vacuum and finally invested in a new one. I love it!
Cindy A.
Torrance
We are always totally pleased with the knowledge and care All Makes Vacuums provides when we have a repair either for our Vacuums or Sewing Machine (which has gotten lots of use this past year!) We would not go to any other shop for a repair or purchase.
Ellen B.
Palos Verdes
I have taken my sewing machine here,along with my daughters & a friends. For repairs & general checkup. He is quick & does a great job. And on repairs gives you guarantee for work.
Cammi H.
Freelancer
Inheriting a family sewing machine poses challenges, like keeping it in good repair. The service received from All Makes was very good and thorough. Special Thanks to Carl for the follow-up phone call! I am very impressed by what a great place this is. When you consider holidays, old machine, and other circumstances - All Makes overcomes all to deliver great service and a great customer experience. Thank You to All! You are a highlight of my holiday season!
Judi C.
Hermosa Beach
All Makes Vacuum & Sewing sales and repair shop in Walteria is a fabulous, knowledgeable, friendly and reliable vacuum sales and repair shop! I've personally use them for over 10 years! Same owner, Carl, who goes out of his way to hep me! He actually came to my home to repair my vacuum! He went above and beyond! He exceeded my expectations about repairs, and he fixed my central vacuum intake vent ! I highly recommend this company to everyone! You'll love it !
Team
Our Hardworking
Family
We are a 2nd generation locally owned and operated business.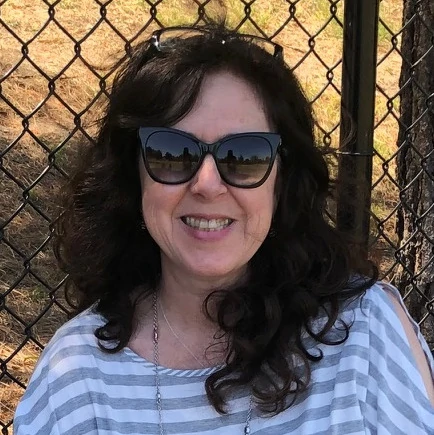 Gene Marten
Founder & Owner - Opened in 1966
F.A.Q
Frequently Asked
Questions
What are your store hours?

We are open Monday - Friday 9:30 - 5:30, Saturday 9:30 - 4:00, Closed on Sundays.

Where you located?

Our address is 24260 Hawthorne Blvd. Torrance, CA 90505. We are 1 1/2 blocks south of PCH - on Hawthorne Blvd - on the east side of the street - just north of 244th. There is a map towards the bottom of this screen.

Why don't you sell every brand of vacuum cleaner?

The brands we sell represent the best in our industry. These are companies that have proven over time to not only support you the customer, but also they support us. We will not sell brands that simply overflow the landfills every three to five years. See our blog post about this issue.

Are you licensed for central vacuum installation or repairs?

What is your turn around time for repairs?

We usually can promise no more than a one-to-two day turn around unless we need to order up parts. We are also willing to try to get your repair done quicker if possible.

I noticed your mascot picture. What kind of dog is that?

Kaya is a Siberian Husky. We got her when she only eight weeks old.
Store Hours: Monday-Friday 9:30-5:30, Saturday 9:30-4:00